Problem-Solvers, Innovators, and Leaders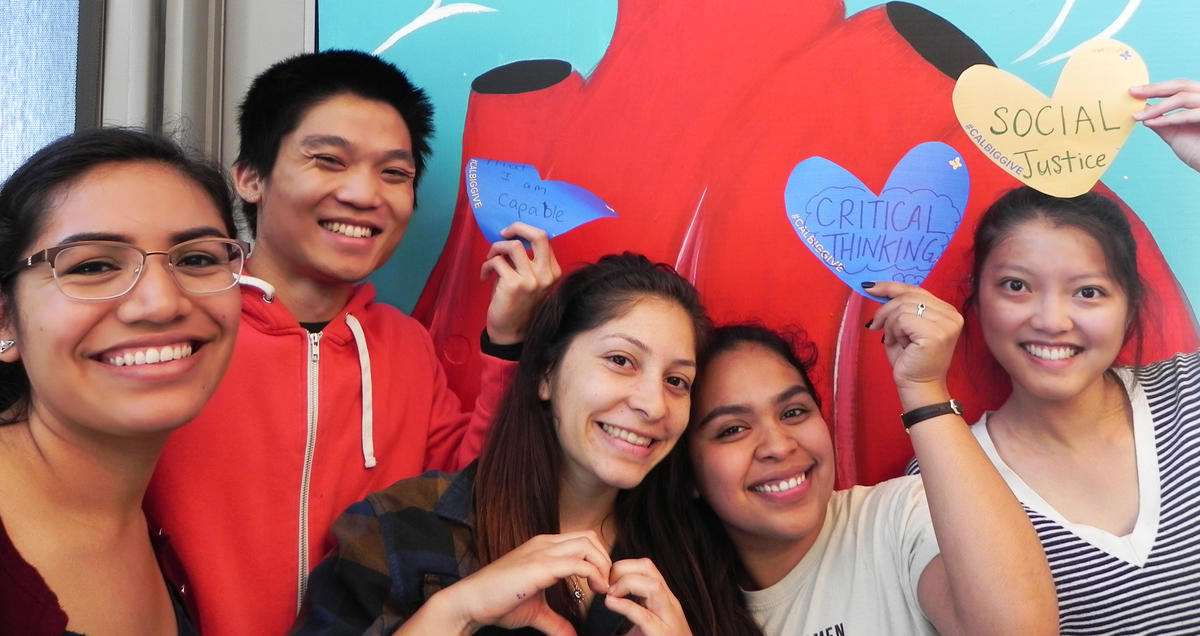 Using a written application and interviews, BSP looks for the following predictors of success: Self-awareness, authenticity, potential to succeed, passion for science, persistence, resilience in the face of failure, ability to seek help, committment to others and distance traveled.
BSP seeks to develop leaders, innovators, and open-ended problem-solvers. We provide opportunities and information but it is up to our members to take ownership of their own paths. This shared responsibility is the key to our members' success. 
Yessenia Hernandez-Cruz
Hometown: Ontario, CA
Major: Molecular and Cell Biology
"BSP is my safe haven within this massive university. BSP gave me a purpose both on campus and in life… BSP is the reason I am succeeding at Cal."
Before connecting with mentors and peers through the BSP, Yessenia Hernandez-Cruz was struggling at find her way at Berkeley. At a particularly difficult moment, she discovered that the BSP was available to support her and help her to advocate for positive change for herself and others. Yessenia's senses of self-worth and inner peace were deeply strengthened by the BSP. The peer advisors she met through the program were responsive and attentive at her time of need, and made it possible for her to succeed academically in spite of personal challenges. As she makes plans for the future, Yessenia is motivated by her BSP experience to become an advocate for her community and inspire others.
Mario Eusebio
Hometowns: Quezon City, Philippines and Martinez, CA
Major: Integrative Biology
"BSP has played a crucial role in my success at Berkeley. BSP helped me find my niche here and peers who were just as motivated or more to achieve their dreams."
A transfer student from Diablo Valley College, Mario Eusebio found Berkeley to be a formidable challenge. He credits the BSP with helping him develop his skills and ultimately thrive in an extremely challenging academic environment. Working with mentors and peers in the BSP, he gained the confidence he needed to pursue a career as a physician. For Mario, the BSP was about study breaks as well as studying, and he has fond memories of blasting hip-hop instrumentals and "cyphering" with fellow BSP students after hitting the books for many hours. Through the BSP, Mario clarified his vision of the future, and he plans to help others find their paths as he builds his career. 
Sikai Song
Hometown: Hayward, CA
Majors: Integrative Biology and Public Health
"The day I found out that I had gotten into medical school at one of my top choices, I cried. Three years earlier, I felt that I wasn't good enough to get in. Without BSP support, I wouldn't have been able to make it."
For Sikai Song, the BSP provided resources to succeed academically and sparked friendships she's certain will last a lifetime. The BSP connected her with peers who are as passionate as she is about social justice, public health, and service. She recalls studying and celebrating with her peers in the program, and that together they made it possible for each of them to be successful at Berkeley. As she prepares to enter medical school, Sikai remains in touch with her roots in the BSP community, a group that shares her passion for helping others.